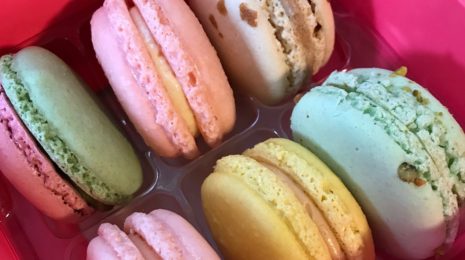 I think it's safe to say I've become a bit of a macaron snob. There are a few places in the city that I still have to try (Laduree!!), but I'm definitely very opinionated about my favourites. Nadge is one of the first macarons that I tried here in Toronto and it remains in my top 5. While it's not at #1 in my mind, the ...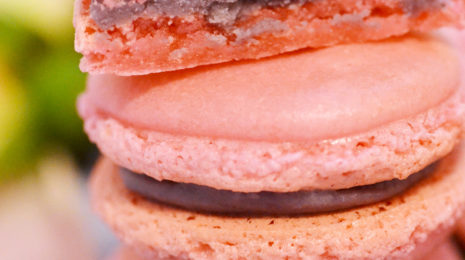 Before you get all worried about having to go on a culinary tour around the world to find rose hip and hibiscus, let me stop you right there. I didn't have to scour various isles of health food stores, or garden centres to get the amazing flavour in these rose hip & hibiscus macarons. All you have to do is find the tea ...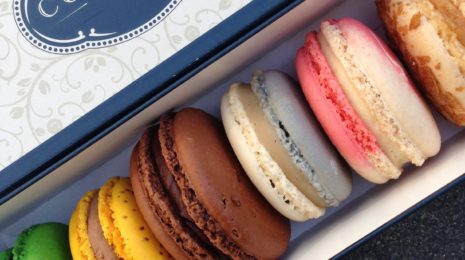 I knew of Colette Grand Cafe, but had never before step foot in the space. I do happen to work near the cafe though, so one day I found myself buying a cookie for a work blog post. Upon going into the cafe, I was immediately transported to Paris. The decor is absolutely stunning - done in perfect imitation of a cafe in Paris. ...
I have been dying to try the macarons from Petit Nuage since Easter. After discovering their beautifully curated Instagram I knew I had to sample the divine looking macarons. Every weekend I would try to go, but something would come up. Finally, that all changed this past weekend and I was able to try their delicious ...
The authentic French macarons from Delysees have been on my macaron list for quite some time. Yes, I have a list. That being said, if you know any patisseries in Toronto that should be on that list, feel free to let me know! Anyways, Delysees was near the top of my list, and I was finally able to try their macarons ...
After living in Toronto for nearly 7 years, I finally made it to the One of a Kind Show! Im really glad that we finally went, and were able to see the amazing things that all of these artisans were creating. There were a couple of booths that we especially loved, and even purchased things from! We ended up going on the ...
Versailles was magical, to say the least. It was so magical, that I'm inspired to call my first girl Versailles. And we can call her Vera for short. Perfect, no? Anyways, Versailles is a great day trip that can be made right from Paris, and I highly recommend you get out there to see the Palace. It's very easy to ...