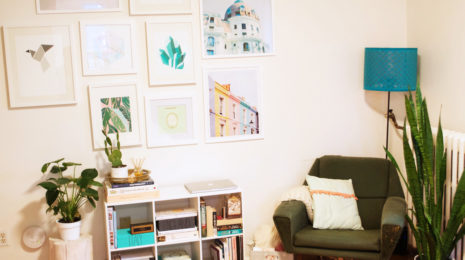 If you were expecting an MTV Cribs-esque apartment tour (is that still on?), you've come to the wrong place. In my home, there is a shoe rack, not a room. The closet has so many things stacked on top of one another that it takes me a solid 10 minutes to get to the vacuum. Under the bed isn't just for dust bunnies - those 4 ...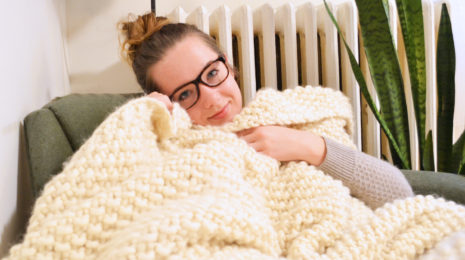 So, if you haven't picked up on it already, I've always been a very creative person. WAAY before the DIY movement came about, and WAY before it was cool. I actually got made fun of quite a lot for all of the crafty/artsy things I used to do. There is one time in particular that stands out rather lucidly.  I was in the 6th ...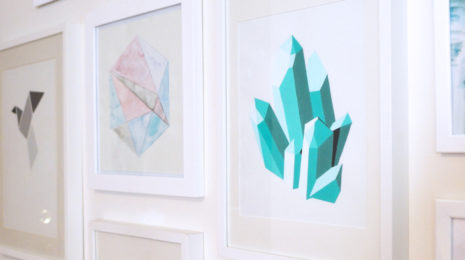 It's finally done! It's been 1 year in the making, and I finally have my gallery wall reveal ready for you guys to see! As a bonus, I'm sharing my tips on how to curate a gallery wall of your own. When I first moved into my new apartment, I gave you a bit of an apartment tour. By the time I moved into this apartment, the ...
I used to be obsessed with matching when I was younger. When I first decorated my room after we renovated our house, I was obsessed with having everything match. I had a desk for the first time, so I needed all my office supplies to match. I had the Dokument collection from IKEA, and since I was obsessed with everything ...
I know summer is almost over, hence you probably think you won't have much use for a gorgeous striped sundress. BUT, hear me out! First of all, the warmest day of the year last year was actually September 7th (a.k.a my birthday), so you've still got a good few weeks of hot weather to wear this dress. Second, this dress ...
I've always been SUCH a dress person. Growing up in the 90's, I had a plethora of fabulous matching dress combos. They were always super flouncy and colourful with too much fabulously gaudy lace trim. Sometimes it was a summer swing dress, or a plaid patterned two-piece. Growing up as the super girly girl that I was, I ...
We all have it. That piece of furniture that we hate, but can't part with because it's an essential piece. It's either too big, too small, an eye sore, worn down, or just doesn't fit with your space. For me, it's the TV Stand. Given that I'm still fairly young and don't have pockets of cash to spend on the mid century tv ...