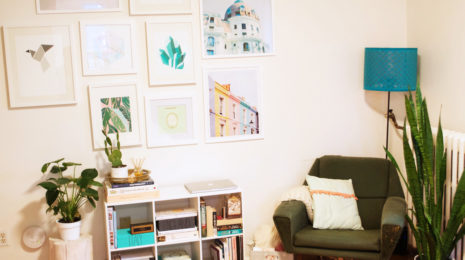 If you were expecting an MTV Cribs-esque apartment tour (is that still on?), you've come to the wrong place. In my home, there is a shoe rack, not a room. The closet has so many things stacked on top of one another that it takes me a solid 10 minutes to get to the vacuum. Under the bed isn't just for dust bunnies - those 4 ...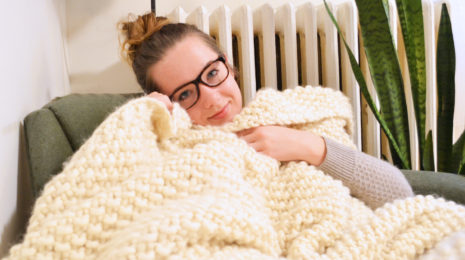 So, if you haven't picked up on it already, I've always been a very creative person. WAAY before the DIY movement came about, and WAY before it was cool. I actually got made fun of quite a lot for all of the crafty/artsy things I used to do. There is one time in particular that stands out rather lucidly.  I was in the 6th ...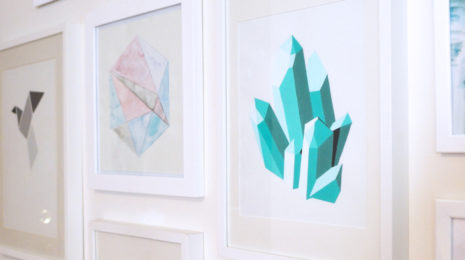 It's finally done! It's been 1 year in the making, and I finally have my gallery wall reveal ready for you guys to see! As a bonus, I'm sharing my tips on how to curate a gallery wall of your own. When I first moved into my new apartment, I gave you a bit of an apartment tour. By the time I moved into this apartment, the ...
If you guys have been following along on the blog's Facebook and Instagram (you better be) then you know that I have been working on opening an Etsy shop!! It's something that I have wanted to do since I first launched the blog, and I'm so excited that it's finally happening! I've been creating paintings for a long ...
One of my goals for the blog this year was to improve my photography skills. While I was pretty confident in my ability to compose a photo, I knew that there were some areas that were lacking such as lighting and styling of the photo. The lighting has been drastically improved, as we now have huge windows in the apartment ...
After living in Toronto for nearly 7 years, I finally made it to the One of a Kind Show! Im really glad that we finally went, and were able to see the amazing things that all of these artisans were creating. There were a couple of booths that we especially loved, and even purchased things from! We ended up going on the ...
Growing up, I went through many different boy crazy phases. While we were in Paris, I happened to be going through a phase where I loved the Doors. I though that Jim Morrison was just the epitome of sexy. Thus, I made my parents go to Pere Lachaise Cemetery so that we could go see where he is supposedly buried. Super sane, ...