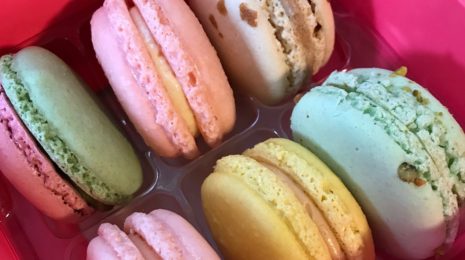 I think it's safe to say I've become a bit of a macaron snob. There are a few places in the city that I still have to try (Laduree!!), but I'm definitely very opinionated about my favourites. Nadge is one of the first macarons that I tried here in Toronto and it remains in my top 5. While it's not at #1 in my mind, the ...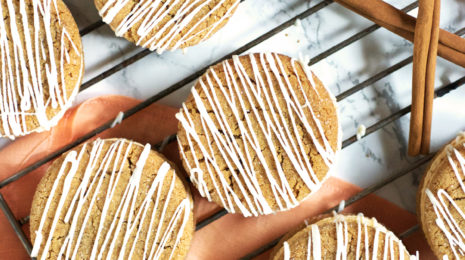 I am not a huge ginger person, but I LOVE these pumpkin ginger sandwich cookies. They're the epitome of fall. Chewy ginger, clove, and cinnamon spiced cookies combine with a luscious pumpkin cream cheese filling making them a cozy fall treat. There's even a little white chocolate drizzle to top them all off. They're ...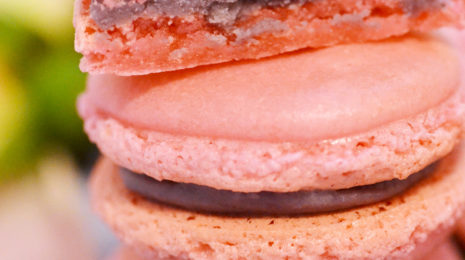 Before you get all worried about having to go on a culinary tour around the world to find rose hip and hibiscus, let me stop you right there. I didn't have to scour various isles of health food stores, or garden centres to get the amazing flavour in these rose hip & hibiscus macarons. All you have to do is find the tea ...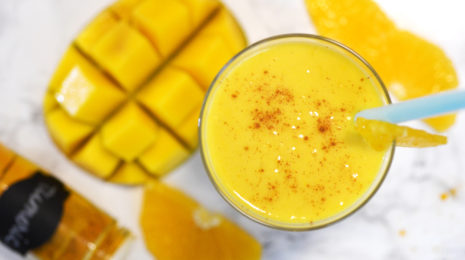 This year was the first time in as long as I can remember that I didn't make the new years resolution to loose weight. It didn't hit me until the 3rd of January that I didn't make that . But once I realized that I didn't make a declaration to loose X number of pounds, I was pretty thrilled. Instead, I set some goals for my ...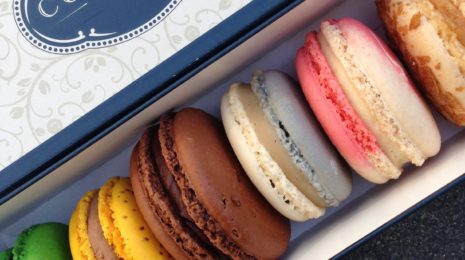 I knew of Colette Grand Cafe, but had never before step foot in the space. I do happen to work near the cafe though, so one day I found myself buying a cookie for a work blog post. Upon going into the cafe, I was immediately transported to Paris. The decor is absolutely stunning - done in perfect imitation of a cafe in Paris. ...
Oh man, these took me back! Way back to my childhood when we would visit relatives and there would always be a plate of Italian cookies out to eat. You may not know, given my pale complexion and blue eyes, but I'm actually half Italian. Hence, we visited a lot of Italian relatives that had said cookies. Italian cookies tend ...
I've always been a lover of garlic. I feel like I tried to suppress that love as a teenager because of bad breath. But let's be honest, garlic makes everything better, and a roasted version is one of the best ways to enjoy it. I don't remember this, but I'm told that when I was a kid, I used to take raw garlic and pretend to ...