Our first full day exploring Paris could not have been more amazing. We woke up and had a small Parisian breakfast, and were then off and running about the city, seeing everything that we possibly could. Just a few blocks from our hotel, there was a flea market that had fresh meats and produce, as well as clothing and ...
It's been just over two months since Nick and I moved into our new place, and I think it's safe to say that we've made a ton of progress! There is still a ways to go, and my to do list is always growing, but I've recently made some progress on the gallery wall for our living room. For our gallery wall, I was a thinking that ...
We are finally going to have our own real Christmas Tree this year! Last year, I moved into our first apartment a mere 10 days before Christmas, so we were pretty hard pressed to find the time to buy a tree and decorate it with ornaments. Not to mention I was working crazy hours at the bakery and had no time/energy for much ...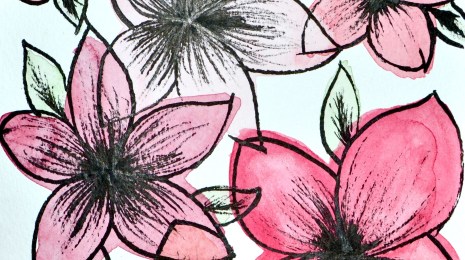 Something that I love doing for my friends and family is making them a personalized card. Here's why: Having made the card with your own hands gives it a more personal touch. For instance, my friend graduated from a graphic design program a couple years back, so I made him a card. He's a very funny person, so I decided ...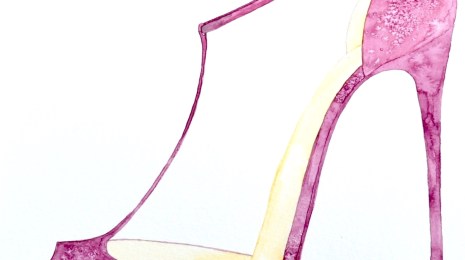 I love shoes. So, so much. I used to have a real problem when I was younger and didn't have any bills to pay. I would look online for shoes for HOURS and became quite the avid e-bay shopper, especially when I was searching for the perfect shoe to go with my high school graduation dress. In hind sight, they were not the ...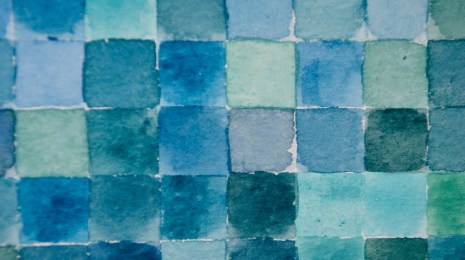 It's finally done!! After about 3 months of working on-and-off on my pixel painting, I am finally finished! I was really pretty proud of myself for finishing a project and having it turn out exactly how I wanted. I do still need to frame it but that can wait (framing ain't cheap). I found the inspiration for this project ...
I love love love watercolours lately! So, since I've had time off, I've been able to experiment with a bunch of different images to paint. I did a couple makeup images for a friend a while ago, which inspired me to look into beauty inspiration for my watercolours. I think when you mix makeup, perfume or images of women with ...