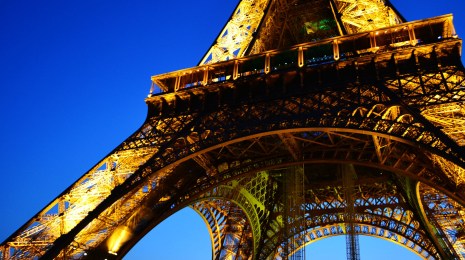 Our final drive in the RV from Chartres to Paris was true to form, in that we got horribly lost and drove around the city for well over an hour. We were trying to find the metro station Ponte De Versailles - not to be confused with the Palace of Versailles. We learnt that the hard way. Anyways, after we finally dropped off ...
As the year comes to a close, I'm taking this time to congratulate myself for actually starting my blog, Angean, critique what I've done, and improve & set goals for 2016! PAST I had thought about starting a blog for many moons, but never had the time to do it because working at a bakery means working crazy hours - ...
I had a job interview the other day where I was required to bring in a portfolio of my best baked goods. I had fun putting together the portfolio and reminiscing about all the different things that I've made so I decided to share it on the blog! I've been baking for a long time, so this is by no means my entire collective ...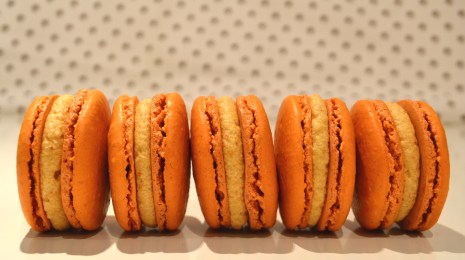 You need to make these pumpkin pie macarons. Not making them is really not an option. They may not be traditional, but they're such a cute and slightly more sophisticated way to celebrate thanksgiving. Not that you shouldn't have pie. You should probably have that too, but these are a nice addition ;) I ...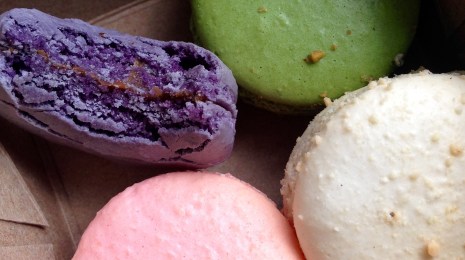 At my last job, I was used to my break going by in the blink of an eye. These days, with the new (ever so boring) office job, I get an hour for lunch which actually leaves me a good amount of time to walk around and explore the area in search of macarons. So far I have tried macarons from 3 places in the area - Thobors, ...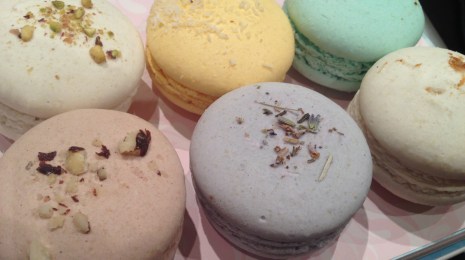 After a job interview Thursday, I went and got macarons from one of the places on my list of macaron patisseries to try (yes I have a list). I had heard relatively good things about La Bamboche, so I was eager to go and check out the shop myself. The woman behind the counter was very nice, although I did wait for a few ...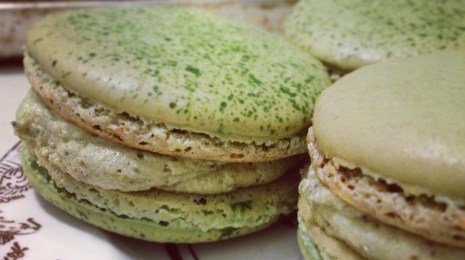 I'm hoping to make macarons later on today, so until that time, here's a look at the last time I made pistachio macarons. This was probably my third or fourth attempt since learning about how utterly delicious macarons are. I use a recipe from the book Mad About Macarons and it's never failed me. There is even a ...