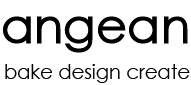 2 Healthy Snacks to Cure your Cravings - 1 Sweet & 1 Salty!
If your eating habits are anything like mine then you a) love sweets b) live for pasta and c) snack like no one is watching. I used to be much worse when I lived by myself and there was no one to judge me but the cat. Nowadays, I try to go for healthy snacks to keep with my new years resolutions and my overall goal of living a more healthy lifestyle.
Depending on how I'm feeling, I usually either want something crunchy and salty or something sweet and creamy.
I have an obsession with chickpeas, which surprisingly only started a few years ago. I love to eat them any way possible, so a logical next step seemed to be to roast them into a crispy, spicy snack. I'm also obsessed with fajitas (see fajita popcorn) so I thought it would be tasty to coat my chickpeas in a blend of fajita seasoning and roast them until they were good and crispy.
In order to try and make them a bit healthier, I cut out the sugar that is usually in fajita seasoning and replaced it with honey. The honey also helps to allow the spices to adhere to the chickpeas and deliver maximum flavour per pea! I also make my own fajita seasoning, so that it's not full of sodium. By making your own seasoning you can also control how spicy you want your chickpeas to be. Using the cayenne pepper or hot pepper flakes allows you to reap the fat burning benefits as well!
My recipe is adapted from All Recipes.com to include less sugar, no cornstarch, and a mix of red pepper flakes and cayenne pepper. These spices get mixed with chickpeas, olive oil and honey to create a crispy, crunchy snack - perfect to make when you're craving something like chips. The best part is, you probably have these ingredients on hand already.
Fajita Roasted Chickpeas
---
Time: 45mins total
Servings: 2-4 as a snack
Ingredients:
2 tsp chili powder
1tsp salt
1tsp paprika (or smoked paprika)
1/2 tsp garlic powder
1/2 tsp onion powder
1/2 tsp cumin
1/8 tsp cayenne pepper
1/8tsp red pepper flakes
1tsp honey
1 tablespoon olive oil
1 can chickpeas
Method:
Preheat your oven to 425°F
Add the olive oil and honey and whisk until a paste forms. (You can also use a fork for this step)
Rinse your chickpeas, add them to a medium sized bowl and put the spice paste on top
Stir until all chickpeas are generously coated
Bake for 25 minutes, give them a flip and bake for another  15-25 minutes, until the chickpeas are crispy.
Allow to cool and snack as desired!
As far as sweet & healthy snacks go, my favourite thing to make is a Greek yogurt dip with peanut butter and cinnamon. I hadn't made it for a while, but when I made it this week, I was pleasantly surprised that Nick fell in love with it. Now, he's not a fruit and vegetable person, so when I say that this is delicious, you should know I don't say that lightly :P. I like to dip apples in mine because they go so well with the cinnamon, but you can try other fruits too! Strawberries would be good, as well as grapes or even pineapple!
Like the fajita chickpeas, this dip can be made with things that you probably have on hand. I like to use plain greek yogurt and natural peanut butter to make my dip, but regular plain yogurt would work too, it just wouldn't be as thick. I also like to use cinnamon in mine for it's natural fat reducing properties, but you could combine it with other spices for a pumpkin pie spice version or even an apple pie spice version. Or, use a different nut butter to change up the flavour. The dip can be totally customized to suit your desire and what you have on hand!
Greek Yogurt & Peanut Butter Fruit Dip
---
Time: 5-10 minutes
Servings: 1 very hungry snacker, or 2 moderately hungry snackers
Ingredients:
1/4 plain greek yogurt (or regular plain yogurt)
1 tbsp natural peanut butter (or any other nut butter)
about 1/4 tsp cinnamon + any other spice that you desire
2 apples - cut into thin slices (or other fruit for dipping)
Method: 
Combine first 3 ingredients using a fork or mini whisk
DIP!
I really don't think it gets much easier, or tastier than that!
I think the dip was devoured right after I made it and Nick was already asking me for more, which doesn't usually happen with fruits!
For even more healthy snack ideas, head over to Nuts.com and take a look at their healthy snacks page!
Let me know what you think of my healthy snacks! Was eating healthier on your list of new years resolutions this year?
xo, tess.

9 responses to "2 Healthy Snacks to Cure your Cravings - 1 Sweet & 1 Salty!"