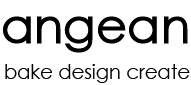 Risotto - The Ultimate Fall Comfort Food
Ah fall, the time for sweaters, boots, pumpkins, and most importantly, risotto, a.k.a, the ultimate fall comfort food. But that's just my humble opinion.
I grew up always having a delicious comforting dinner Saturday (at my grandmothers) and then Sunday (at my parents). They were always both fantastic, but there is just something about the energy of a Sunday night home cooked dinner. I can't explain exactly what it is, but it's like it's the satisfying end to the week where you're rewarded with food that just warms your heart. It's kind of a time to relax and indulge in the food you've made, because chances are, you spent a good portion of the day preparing your Sunday night meal.
When I moved to Toronto 6 years ago on my own, I kind of gave up that tradition of making Sunday dinners because it was just me living on my own. Now that I live with Nick and have someone else to cook for and share my dinner with, I've found that I've been wanting to have comforting Sunday dinners again.
This past Sunday, I made one of my new absolute favourite dishes: roasted butternut squash and garlic risotto with bacon. To me, all those ingredients sound mouthwatering on their own, but when put together, OMG it's just heaven. Salty and savory from the bacon, yet slightly sweet from the squash, mixed with the creaminess of the rice, and the hearty comfort of chicken broth. YES please! I want more of it now, just thinking about it.
Up until about a year ago, risotto held only one flavour in my mind: tomato sauce. They way my Nonnie makes it, she replaces the chicken broth with homemade tomato sauce, which yields a very savory, and still very hearty dish. I don't exactly know why, but when we would have risotto for Saturday dinners at my Nonnie's, everyone ate it the same way. You take a large scoop, plop it on your plate, press it down into a thin layer so it covered the entire circumference of the plate, sprinkle a generous helping of Parmesan, and only then would you begin to eat it. Don't ask why, it's just one of our weird traditions that it would be strange not to partake in.
However, because I wasn't making my Nonnie's traditional tomato risotto, I didn't feel any obligations to press my rice down around my plate. I decided to have a little fun with the presentation and switch it up a bit. I used a circular mold that I got from culinary school and molded the risotto to that shape. I then shaved some Parmesan curls on top and was pretty happy with the more sophisticated look that I got from my dish.
But anyways, I'll stop chatting now and actually give you the recipe:
---
Roasted Butternut Squash & Garlic Risotto with Bacon
Cooking Time: 1hr 15min
Prep: 15min
Servings: 4-6
Ingredients:
About 1 1/2 cups Butternut squash, peeled and diced into 1cm cubes - I used just the neck portion of a small-medium sized squash, but it's totally up to you if you want a little or a lot of squash in your risotto. I found this to be a good balance.
8 large cloves garlic (skin on!)
2 tablespoons olive oil
1 medium onion, diced
8 strips of bacon, cut into approximately 1cm strips
1 1/2 cups arborio rice (it is imperative that you use this type of rice as it imparts the creaminess that is expected in risotto)
7 cups low sodium chicken broth
Parmesan cheese for garnish
---
Method: 
Preheat your oven to 400 ° F.
Pour chicken broth into a pot and warm over medium heat (warm broth is essential for making risotto)
Toss cubed butternut squash, garlic and olive oil on a baking sheet.
Roast for 30 minutes until golden brown, turning at the halfway point (you may not need all 30 minutes, keep an eye on them near the end)
Dice onion & set aside.
Slice the bacon into 1cm strips and cook until crispy over medium heat in a second pot about 6 inches deep. Once done, drain on a paper towel lined plate.
Remove half the bacon fat from the pot and discard, or store for another use.
Toss the onions into the hot pot with the remaining bacon fat and cook, stirring often until golden on the edges.
Turn heat to low and add your arborio rice in with the onions and stir until they become translucent, something like this:
Next, add one cup of the warm chicken stock and stir.
Once broth has been absorbed, continue adding 1 cup of broth at a time and allowing it to absorb before adding more. Make sure to keep and eye on it and keep stirring it so that the rice won't stick to the bottom. I taste my rice at regular intervals to see how it's cooking. You want to make sure that it's cooked through, but the rice should still have a bit of tooth to it, similar to al dente pasta. You don't want you're rice to end up coming out gummy - so taste, taste, taste!
Take your now roasted butternut squash and garlic out of the oven and allow to cool until it's comfortable for you to handle the garlic. Peel the paper off the garlic and discard any pieces of squash that may have gotten too crispy or black.
14. Before you add your last cup of broth, add the roasted garlic and squash. We add it near the end so that the squash doesn't get too soggy, but still imparts it's flavour to the risotto. With the garlic, I just threw it in the pot and kind of broke it up a little as I stirred, but it melted in with the rice pretty well on it's own.
15. Add your last cup of stock, and once it has been absorbed, add the bacon that you've probably been snacking on this whole time. Tisk tisk.
16. Give everything a good stir, take it off the heat, and let it sit, covered for about 5-10 minutes before serving and garnishing with as much parmesan cheese as your heart desires.
---
I just love how all the flavours in this dish come together. The bacon especially, along with minor help from the squash, adds a nice crunch to this dish that otherwise would be a uniform texture. Also, cooking the onions in the bacon fat really helps to impart that smoky-salty-bacon flavour right from the beginning.
So if you haven't decided what you're going to make for dinner this Sunday, consider giving this dish a try. You definitely won't be dissapointed! And hey, if you decide to press it down into a thin layer before you eat it - all the power to ya 😉
xo, tess.

7 responses to "Risotto - The Ultimate Fall Comfort Food"