My New Apartment Tour!
I'm back in a bachelor. When I moved out of my last bachelor apartment, I thought that was it for me living alone. But, I was wrong. Such is life though, and as hard as it is, I'm going to try and make the best of it. On the plus side, trying to make the best of it includes getting to decorate my new apartment, which is something I've always loved doing.
My New Apartment Tour
Before I get into all my projects and the set-up of my space, I'm here to share the empty apartment. Now, it is a bachelor, so this isn't going to be like a house tour where bloggers have several rooms and a dream kitchen to show you. I'm fairly confident that I can turn the space into something just as nice though! The apartment is essentially one room and a bathroom. The kitchen isn't as separate as my last bachelor, but it's still got it's own area.
The main living space has a nice entry nook and then opens up into the one large space with a decent sized window. My new apartment is a corner unit, so I was lucky enough to get an extra small window in the kitchen.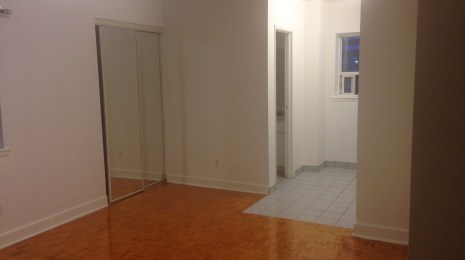 The closet is fairly small, but is actually quite functional. Initially, I was scared that all of my clothes wouldn't fit. However, I've gotten rid of a TON of stuff lately, so it all fit with room to spare!
I had to move my things over two weekends. Once I finally got everything into my new apartment it looked like I had way too much stuff. Like I said, I've narrowed it down, but it took a bit of clever organizing to get everything to fit. I made good use of the space under my bed, as well as my 2 extra dresser drawers.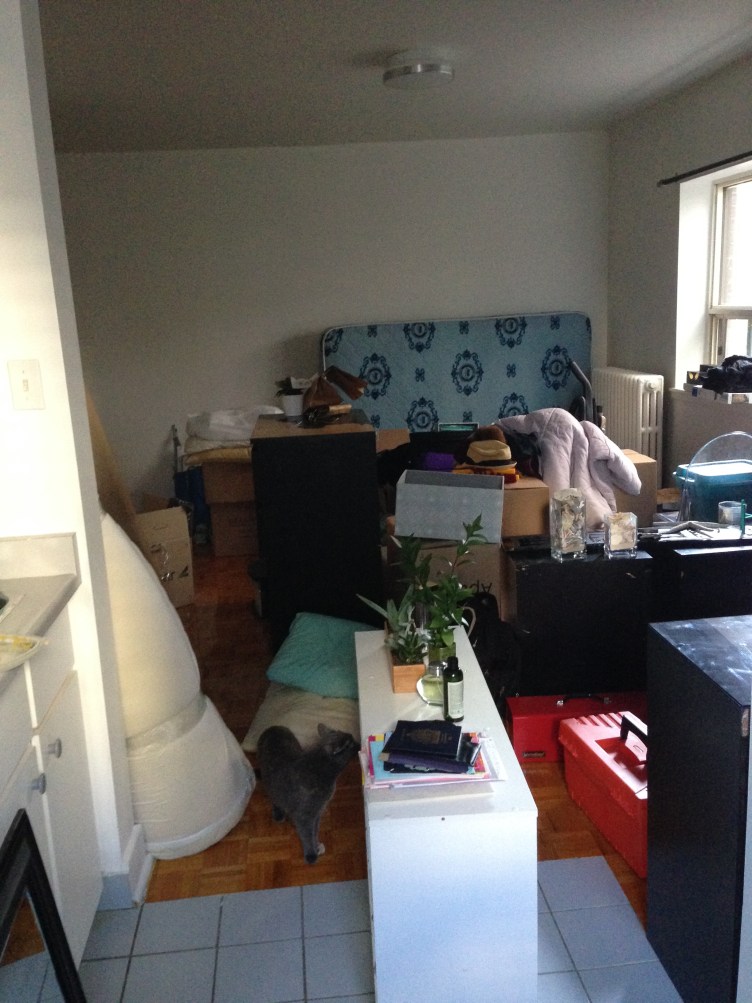 Thankfully, my new apartment has white walls, and not that awful apartment beige colour. I've got a lot of art planned for the walls, so make sure to stay tuned for all of those projects! My bedroom furniture and linens are all basically the same. The only real piece of furniture that I'm going to add is a mid century modern chair. Aside from that it will just be some small accessories.
I'm hoping to have everything done soon so I can share it on the blog and hopefully inspire you when designing your new space!
xo, tess.

One response to "My New Apartment Tour!"