I am not a huge ginger person, but I LOVE these pumpkin ginger sandwich cookies! They're the epitome of fall. Chewy ginger, earthy clove, and warming cinnamon spiced cookies combine with a luscious pumpkin cream cheese filling yielding the ultimate cozy fall treat. There's even a little white chocolate drizzle to top them ...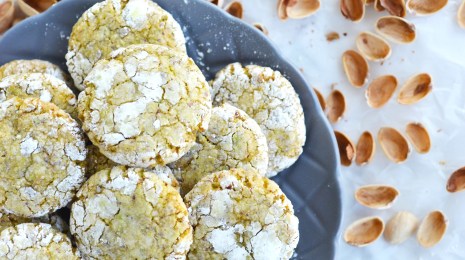 Oh man, these took me back! Way back to my childhood when we would visit relatives and there would always be a plate of Italian cookies out to eat. You may not know, given my pale complexion and blue eyes, but I'm actually half Italian. Hence, we visited a lot of Italian relatives that had said cookies. Italian cookies tend ...
I've been dying to post this peach pie recipe for over a year. Now, it's finally August, a.k.a peach season, and I can share this recipe knowing there are ripe, juicy, luscious peaches available! You can find Ontario peaches pretty much anywhere this time of year. It's prime peach season, so you're almost guaranteed that ...