We had left Switzerland mid morning, and by lunch were crossing the border into France. We stopped at a road side rest stop for some food, and to my delight, French macarons!! I've had a long standing obsession with macarons, so I was delighted to be able to try some authentic ones from the motherland. It was no Laduree ...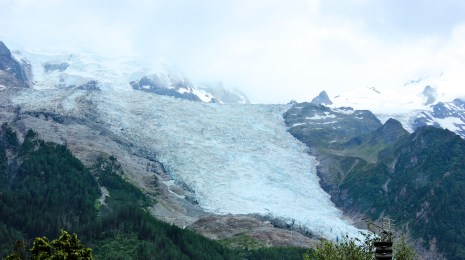 I didn't expect to be as blown away by the Alps as I was. We didn't get to see their full range, but driving up to them from Italy was quite the sight to behold. Seeing their counterparts in France and Switzerland was just icing on the cake. After we left Cinque Terre, we actually drove through the South of France and ...
As the year comes to a close, I'm taking this time to congratulate myself for actually starting my blog, Angean, critique what I've done, and improve & set goals for 2016! PAST I had thought about starting a blog for many moons, but never had the time to do it because working at a bakery means working crazy hours - ...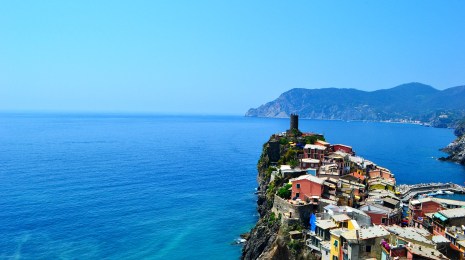 Ever since our vacation to Italy, I've been hard-pressed to find a location more beautiful than Cinque Terre. It's just absolutely phenomenal how picturesque it is with its perfectly clear turquoise waters, colourful houses that appear to be carved right out of the mountains, and gorgeous (yet challenging) hiking trails ...
Just going to warn you now, there is no cheesy photo of me trying to hold up the leaning tower of Pisa with my hand. I did however, get photos adorned with countless individuals in the background attempting to do just that. Before we get to that though, we had a rather unique experience, to us anyways, when trying to ...
Driving through Tuscany is everything I imagined it would be - rolling hills and perfectly conical shaped trees dotting the skyline with the occasional village or castle tucked right into the hillside. For the most part, we were on the autostrade (Italian highways)Â during our drive, but it still provided us with a very ...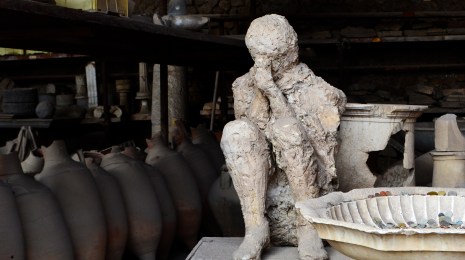 I think Mount Vesuvius and Pompeii were near the top of my most anticipated destinations on our trip to Italy. I'm sure it's a destination on many peoples itinerary of Italy, but after years of looking at my Nonnie's photos of the ruins, I was dying to see it in person. Before we saw Pompeii though, there was Mount ...