Popcorn Pairings with Skinny Pop!
I used to be a huge fan of Scandal. I always loved that after Olivia finally got home for the night, and took off whatever gorgeous coat she was wearing, she liked to settle in with a giant bowl of popcorn, and an equally large glass of red wine. It was something quirky she did that you don't normally see on TV. People on TV are suppose to have their shit together. They're suppose to eat perfectly styled & healthy dinners at their large oak dining table in their beautiful homes. But not Olivia, she always ate popcorn. Every single time one of those scenes played, I wanted some wine and popcorn pairings too.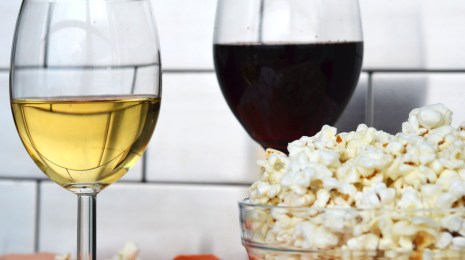 Wine and popcorn isn't something that most people would automatically pair together, but it actually works so well! Similar to cheese, the popcorn has an Umami type of flavour which complements the wine beautifully.
They work together so well, infact, that the people over at Skinny Pop devised an entire infographic devoted to wine and popcorn pairings. As a food blogger, I was asked to share their infographic on the blog, and was happy to do so.
I went to a grocery store near work, but found that they only had the original and white cheddar flavours. I tend to go for more unusual flavours as opposed to originals, so I went with the white cheddar. I wanted to try both the white and red wines with the popcorn pairings, so I purchased a Chardonnay along with a Malbec.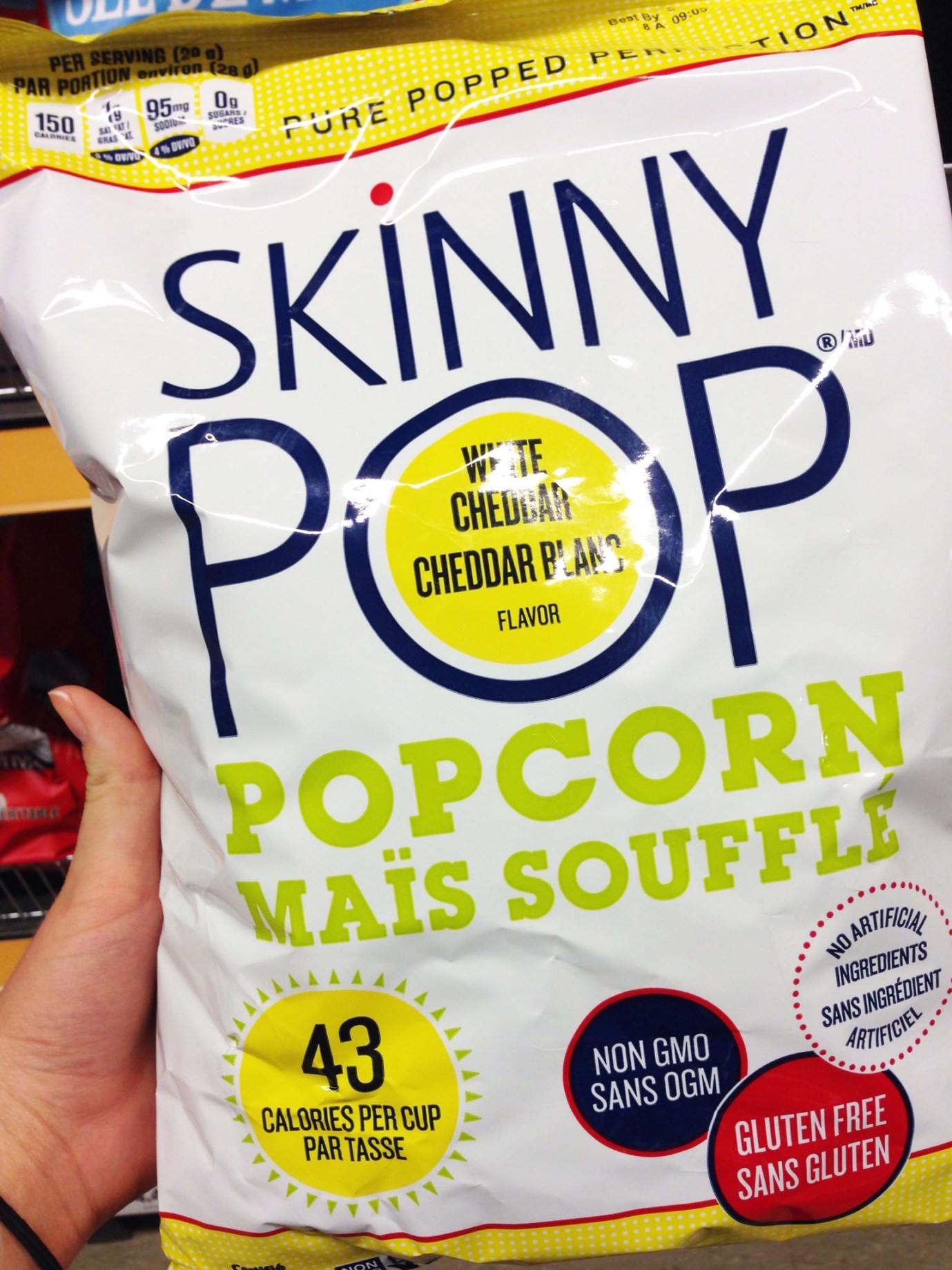 If you like my selected pairings, then feel free to try them out! Also, here's a look at the infographic from Skinny Pop so that you can come up with some popcorn pairings of your own!
Popcorn Pairings with Skinny Pop!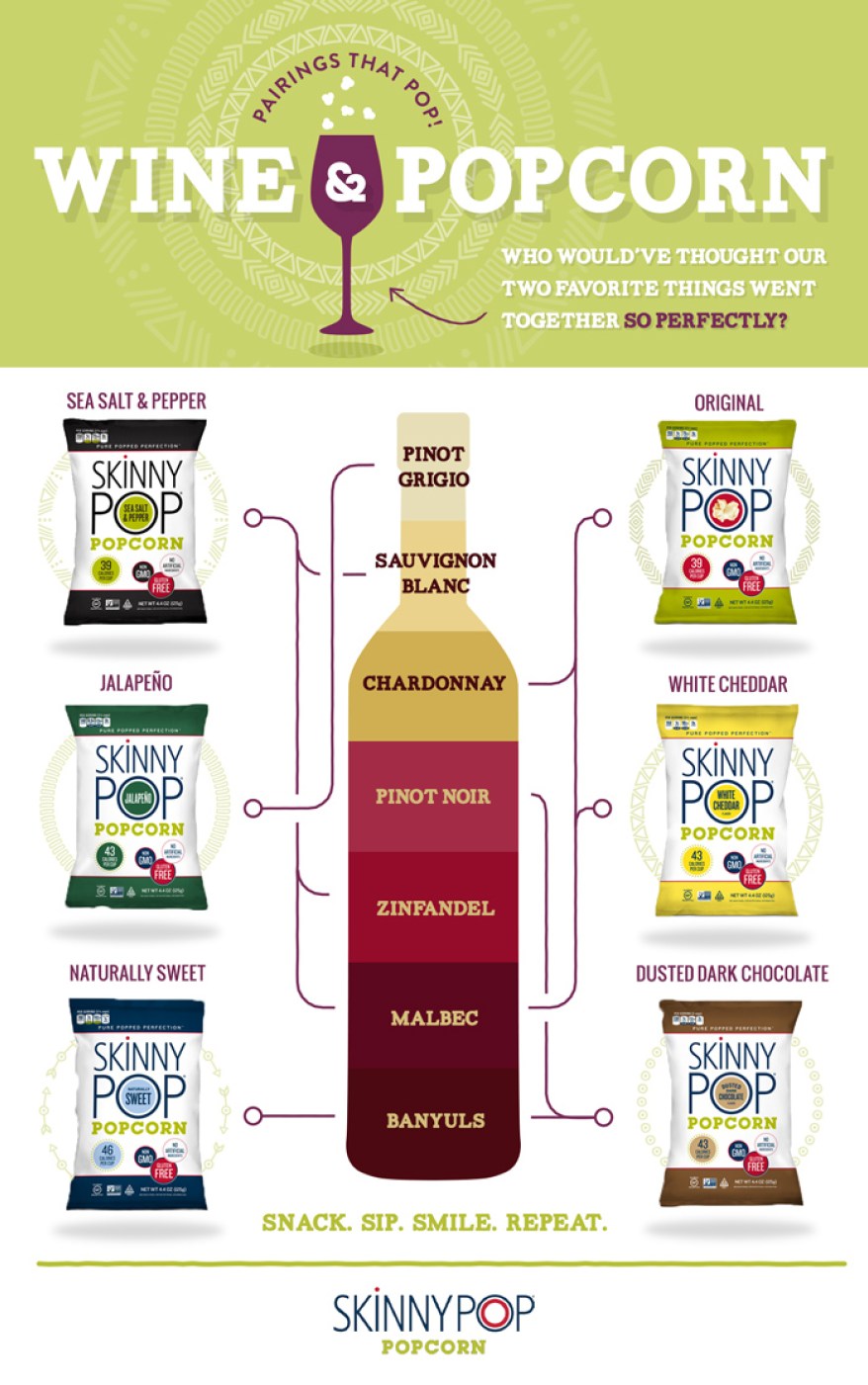 Like Olivia Pope, I can eat an entire bowl of popcorn to myself, so I'm more than grateful that the Skinny Pop White Cheddar popcorn is only 43 calories per cup! The flavour of the popcorn was great though! It had a good amount of flavour, which I don't think was compromised by how light in calories the popcorn was. The popcorn also contains no artificial preservatives, is non GMO and is gluten free! I also liked that the popcorn wasn't too salty. Nothing ruins good popcorn like too much salt!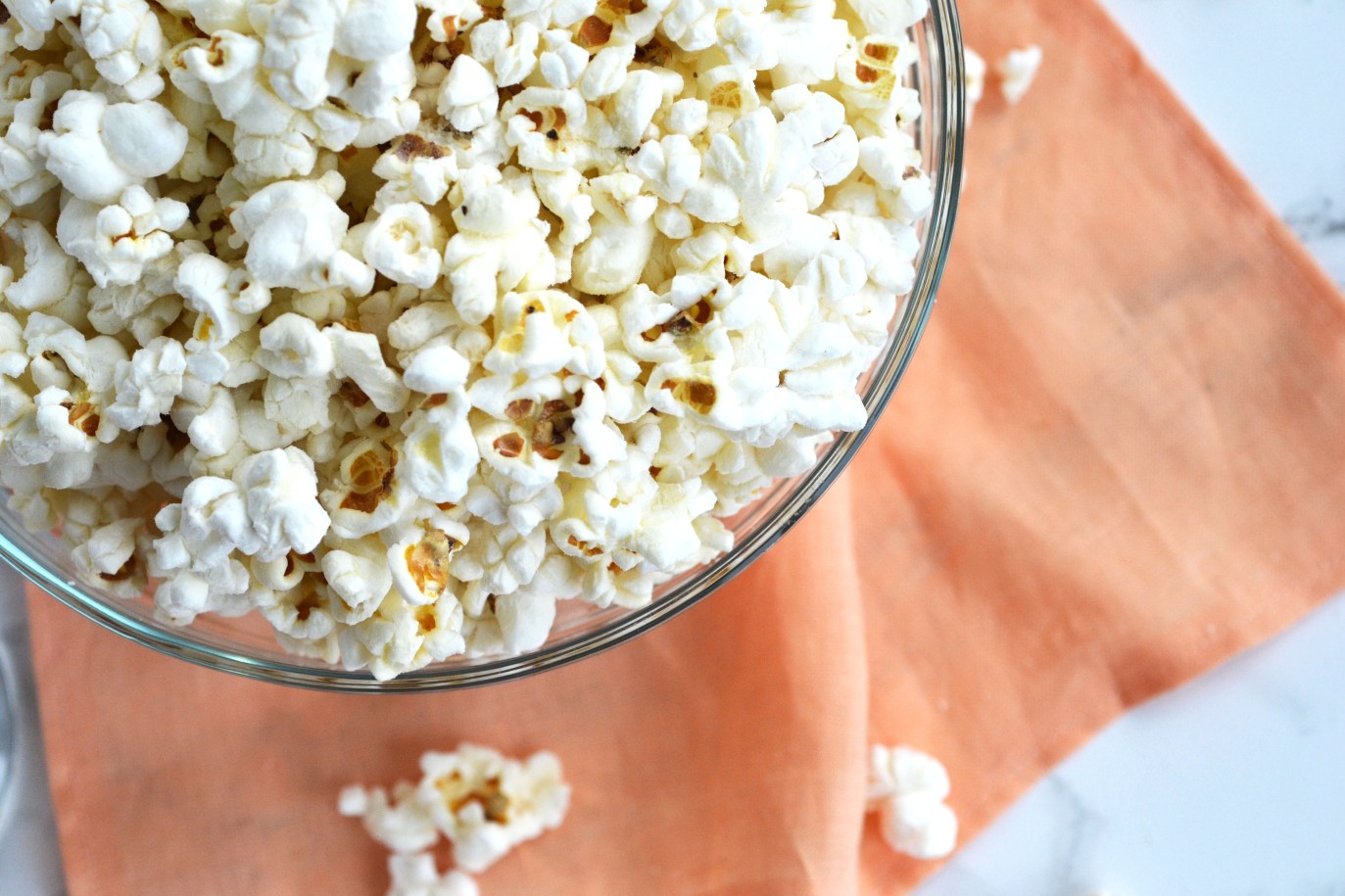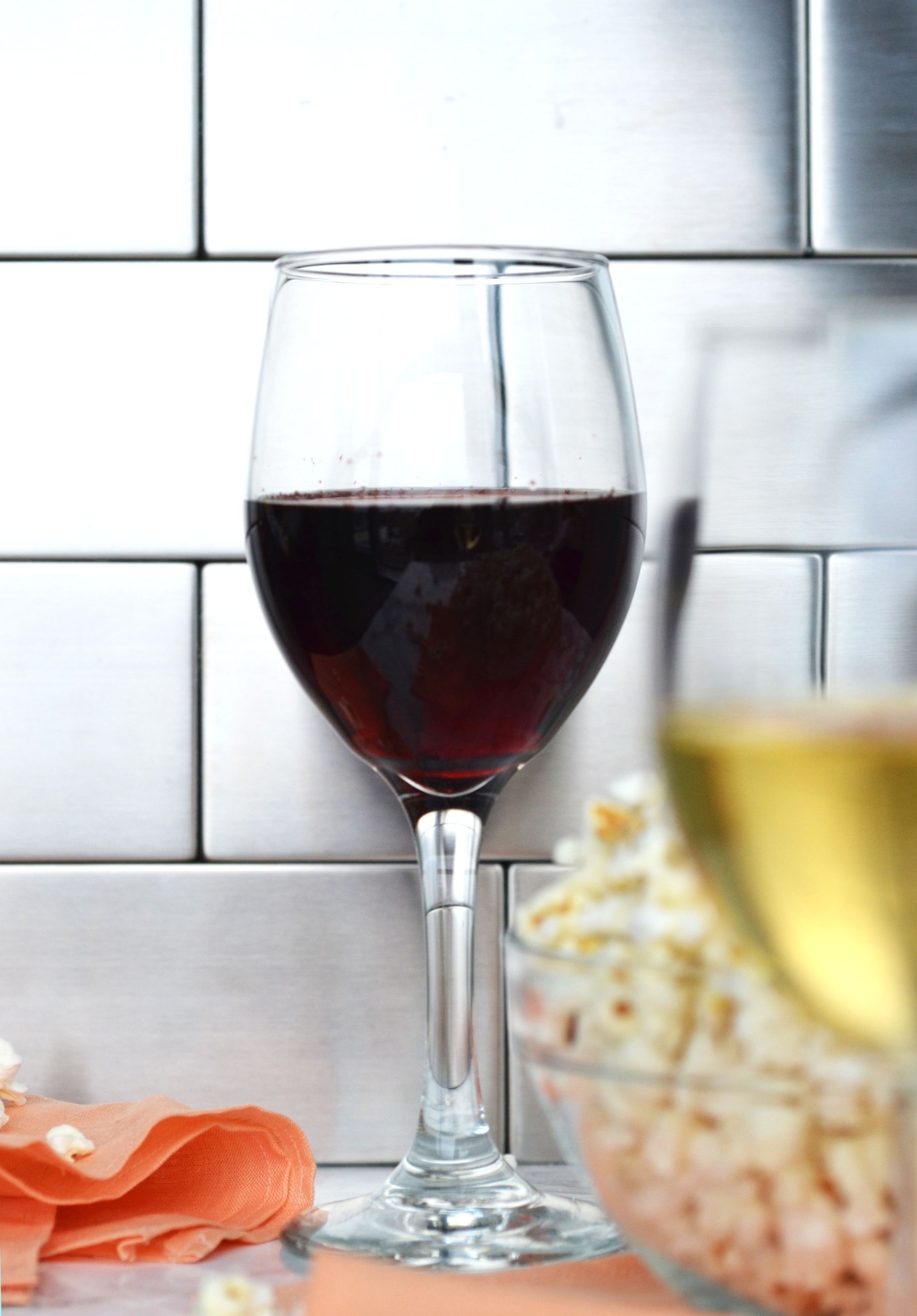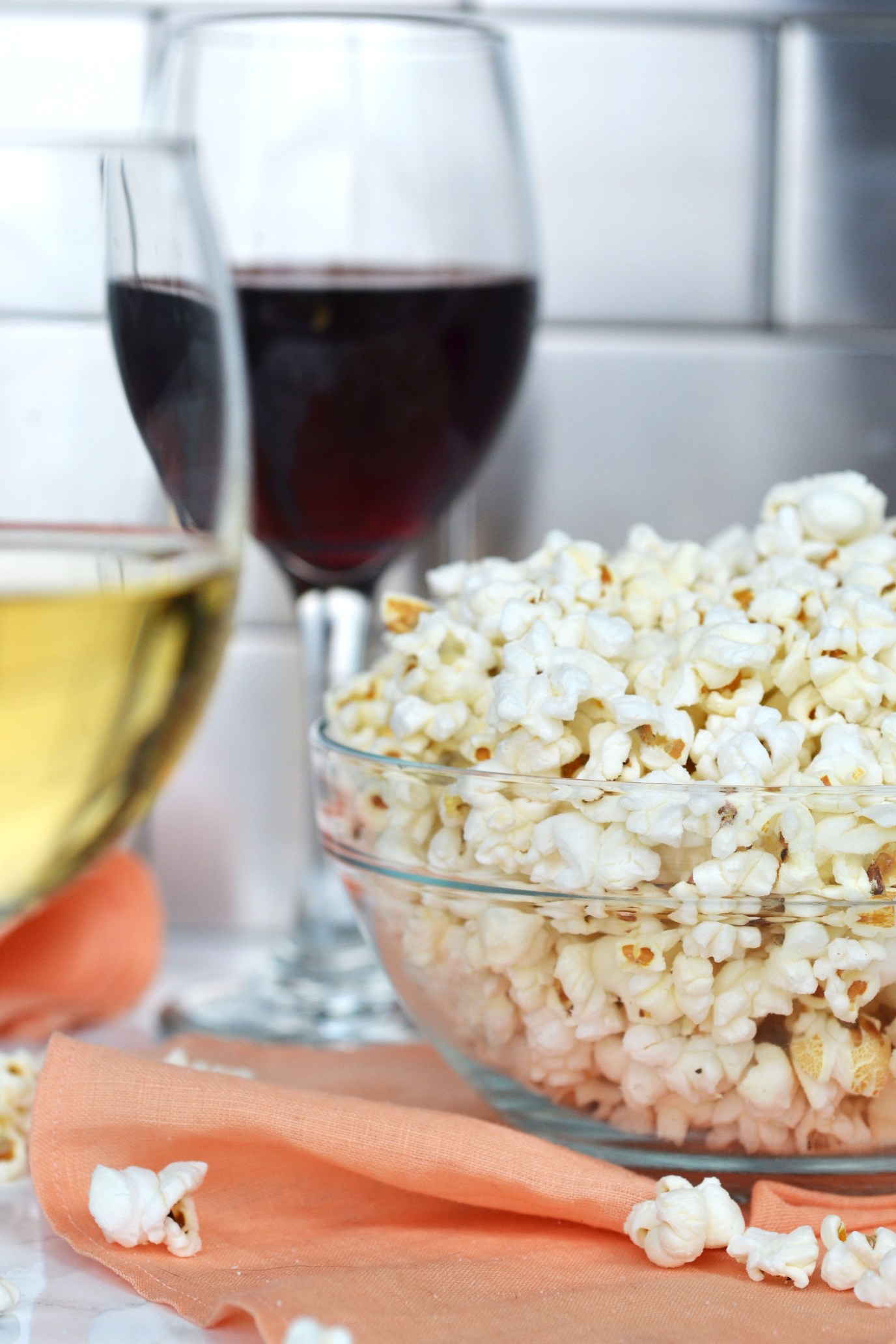 I loved pairing the Chardonnay with the popcorn because the lightness of the popcorn paired well with the light tones of the wine. The popcorn also worked really well with the Malbec because, hello, cheese! I'm not usually a huge fan of red wine, but the flavours really worked to enhance one another and made for a nice pairing. It's also so easy to have your wine in one hand and popcorn in the other for easy delicious snacking.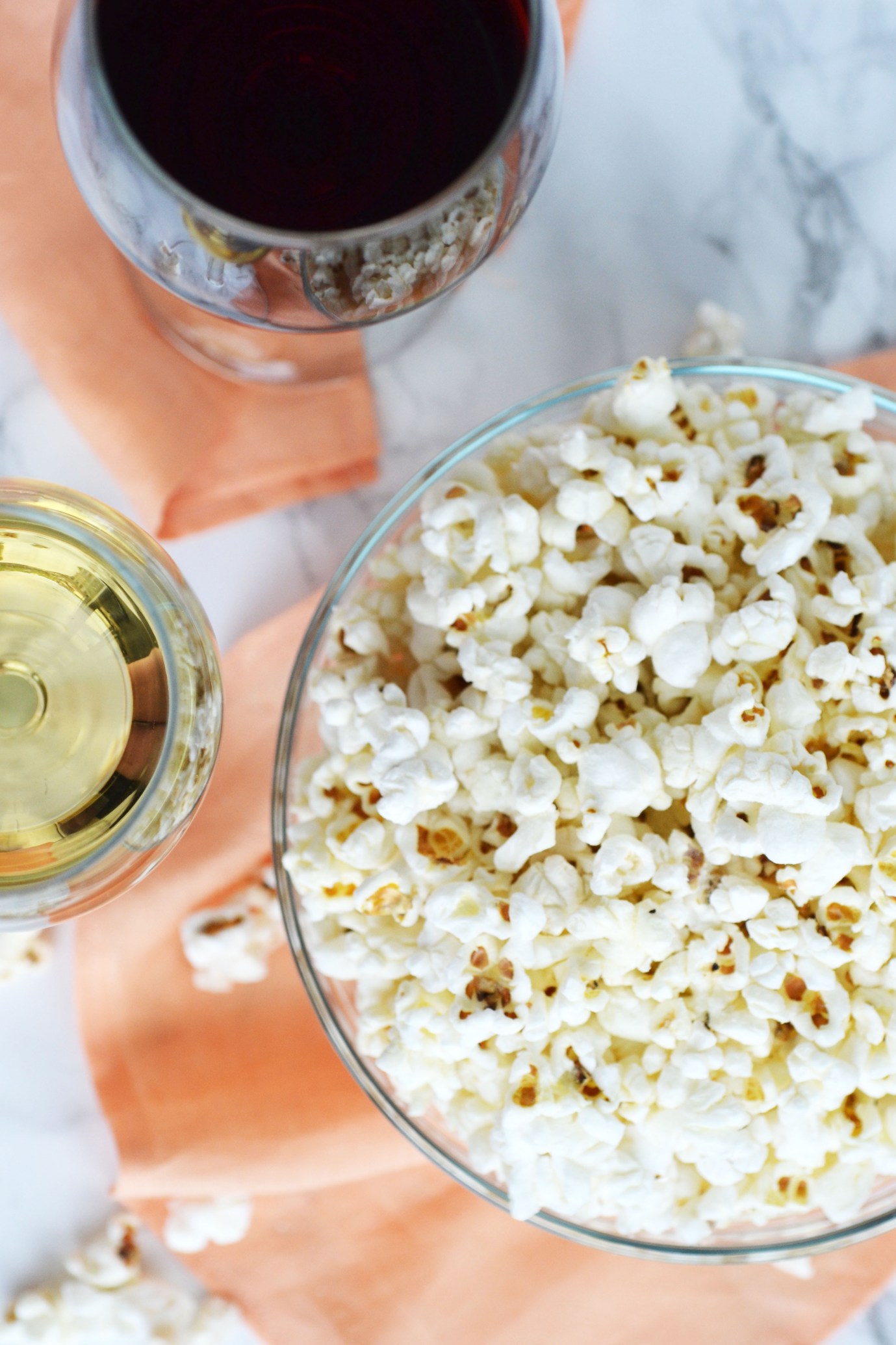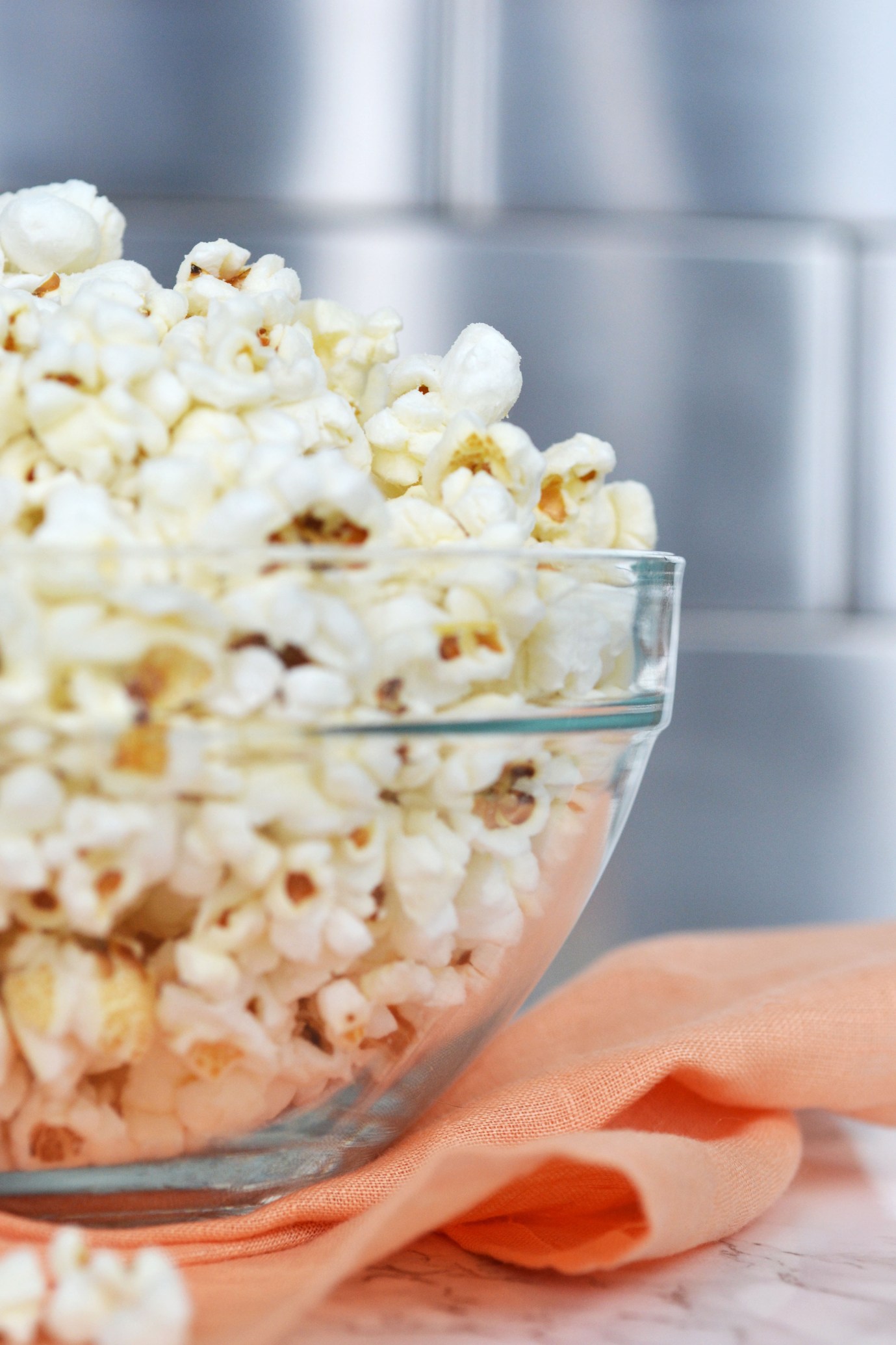 For my next TV night in I would love to try and find the Jalapeno popcorn or the Sea salt and pepper to be able to pair it with a Pinot Grigio or Zinfandel!
Let me know what popcorn pairings you would love to try!
xo, tess.

19 responses to "Popcorn Pairings with Skinny Pop!"